Empowering the Supply Chain by Odoo for Better Collaboration
Every business supply chain has its own stakeholders. Managing the relations and operations between manufacturers, suppliers, and distributors might be a headache without a dynamic ERP software module. Odoo Supply Chain succeeds in improving communication, reducing delays, and enhancing overall productivity to upgrade consumer satisfaction through remarkable experiences.
---
Odoo Supply Chain Management Smartly Drives Growth
Seeking profitability and business growth requires ERP solutions that combine knowledge, analytics, and effective practices. Odoo Supply Chain is your excellent cloud software module for higher efficiency and transparency. No more delays or complaints, as Odoo features help you deliver products more quickly and provide better customer service.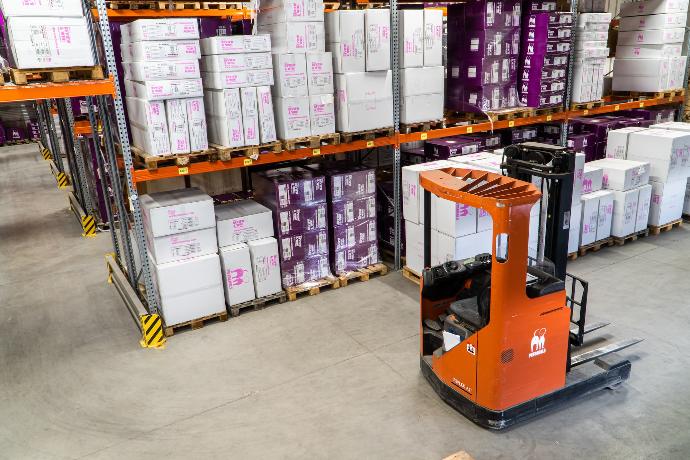 Inventory
---
​


Avoiding the "out-of-stock" situation when a customer needs a product is an effective function Odoo perfectly does. The solution notifies you when a specific product is about to run out through real-time inventory tracking. In addition, accurate forecasting optimizes inventory levels and reduces waste.

Unlimited warehouses & internal locations
Multi routs, Packing & quality control step
Re-ordering rules for Stock Control
Barcode operation
Manual & automatic replenishment
Warehouse Dashboard & business intelligence reports
Purchasing
---
Streamline the procurement process from the moment of the need to purchase raw materials to payment! Every order has a request and delivery receipt, which develop a stable procedure. It tracks the order request till it is shipped and received. This manages cash flow, which reduces the risk of overstocking.

Vendor item number, price list & lead time
RFQ & PO Management
Call for tender
Warehouse
---
Odoo Supply Chain helps your business manage multiple warehouses at the same time. The real-time tracking of a product from one warehouse to another optimizes efficiency. Reducing errors enhances productivity and diminishes waste costs. This ends up fulfilling orders quickly and improving customer satisfaction
Address, company, and specific configurations
Product categorization based on various attributes
Stock quantities and moves
Reordering rules based on parameters like maximum & minimum stock levels, lead time, etc.

---
Boost your business efficiency by using #1 centralized ERP

Join us and make your company a better place.