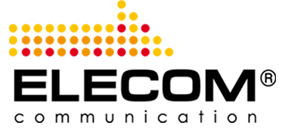 Company Name: Elecom Telecommunication  Location:              Alexandria, Egypt                              Industry:               Surveillance & Electronic                                              Systems                                   Apps:                   Accounting, Purchase, Inventory, Sales,                    Project Management, Field                                          Service, Time Off, Payroll, Fleet,                                    Expenses                                      No. Users:           15 Users



Project Overview
Elecom is a promising company, dedicated to provide high quality and outstanding performance. It was established in 2007, specialized in many advanced fields such as surveillance Systems, communications systems. Elecom pledge that their future is to be the customers' first and best choice. Elecom will continue to be a market leader in security industry and Elecom will become.
Elecom Keep up with modern systems known globally to be the leader to introduce new service and solutions to their customer by Focusing on achieving best performance and stability for our systems.
Business Process Challenges
Elecom Encountered A challenge with their tools as they were using an ancient accounting system, as well as the inventory using excel sheets with all its deficiencies.
There were no kind of integrations between their internal departments except for loads and loads of manual data transfers & paper works.
Their inventory system was never to make them able to follow projects o time consumption of material

They had neither project management nor human resources systems.
Solution
Leveraging the Power of Odoo for integration
Shortcut harnessed the power of the Odoo module to create a dynamic and feature-rich integration for Elecom. Their developers put emphasis on delivering an engaging user interface and a secure, user-friendly integrating a requisition cycle between project's B.O.Q. & inventory deliveries. Elecom now is having integrated departments.



Data transfer
With the understanding that every piece of data in the legacy system was irreplaceable, a secure backed up paperless data base was developed to be accessed from various department ensuring that Elecom valuable data was safe and could be imported & exported later, upon request.



Billing centralization
Shortcut used its deep understanding of Elecom's needs to create a system that perfectly captured the essence of Elecom. By leveraging various Odoo applications, they delivered a system that centralize the bill of quantity on project that demands any item from the inventory.